2022-2023 Season
PRESIDENT
Leslie Halverson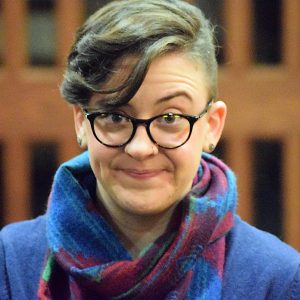 Leslie has been a member of the HPCP for several years and has appeared as the Boatswain (The Tempest), the Chaplain (The Lady's Not For Burning) and Matt (The Marriage of Bette and Boo). She directed Twelfth Night in July 2017, and is playing Beatrice in the current production of Much Ado About Nothing.
---
SECRETARY
Laura MacGregor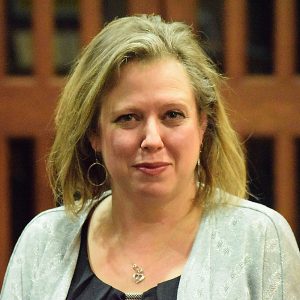 Laura started acting as a teenager with a community theater in Kona, Hawaii, and went on to study theater and history in college.  Over the years, she has worked with many academic, professional and community theaters in Portland, OR, Ithaca, NY and here in Chicago.  Some of her favorite roles were Blanche DuBois, Olivia in Twelfth Night, and Lady Croom in Arcadia.  When she's not acting, Laura plays with children at the University of Chicago Family Resource Center, and does children's storytelling. Laura has directed Bittersweet Love, The Tempest, and Les Liaisons Dangereuses for the HPCP, and appeared in numerous acting roles (most recently as Ruth Steiner in Collected Stories). Laura produces our Friday Staged Readings series.
---
TREASURER
Ron Chafetz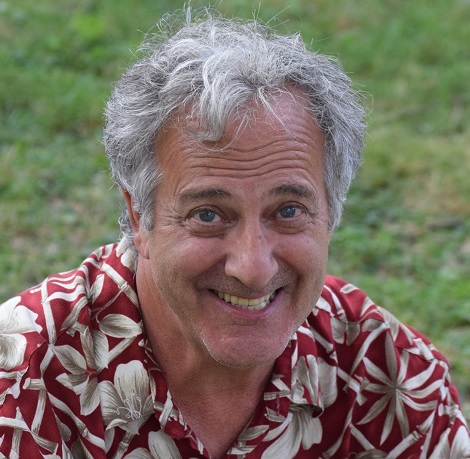 Ron is a longtime veteran of the Shakespeare workshop and appeared in Twelfth Night in 2017 and As You Like It in 2018.
---
Paul Baker
Paul is the founder of the Hyde Park Community Players and served as President for seven years. His directing credits include: Riders to the Sea, Arcadia, Proof, The Lady's Not For Burning & A Midsummer Night's Dream. Paul has also designed sets for many HPCP productions and appeared on stage in numerous roles, including Sagot in Picasso at the Lapin Agile, the Writer in The Good Doctor, Lord Caversham in An Ideal Husband, and Russ/Dan in Clybourne Park.
---
Marilyn Cavicchia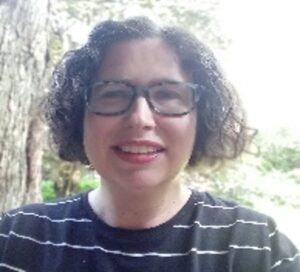 Marilyn has written, directed, and/or performed in several staged readings through the Hyde Park Community Players Friday Staged Reading Series. She also enjoyed helping with Foley sound effects (and portraying a wife who gets crowbarred and hidden in a wall) for last year's Evening of Horror and Suspense. Marilyn is a new member of the HPCP Board of Directors and was assistant director for She Kills Monsters — the last HPCP show before everything went weird.  Since everything went weird, Marilyn has played several roles in The War of the Worlds (An Evening of Horror and Suspense 2020) and directed a Zoom reading of The Boxelder Variations. 
---
Corinna Christman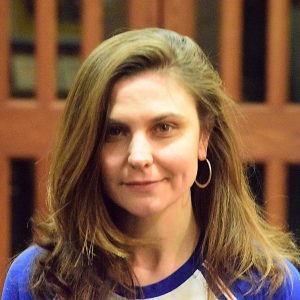 Corinna is a founding member of the HPCP, and has been involved in every HPCP show since 2009. Her directing credits include Picasso at the Lapin Agile, The 25th Annual Putnam County Spelling Bee, and The Marriage of Bette and Boo. Corinna's acting roles include the Chorus (Antigone), La Presidente de Tourvel (Les Liaisons Dangereuses),  Catherine (Proof), and Bev (Clybourne Park). Corinna directed As You Like It in the summer of 2018.
---
Susan Harris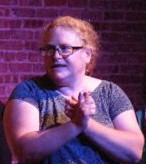 ---
Meara MacGregor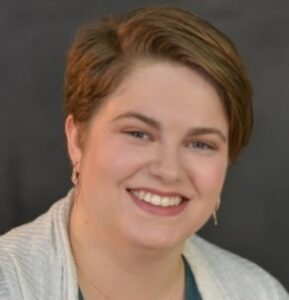 Meara began acting in middle school with HPCP. Since then, she has done a variety of production roles with the Hyde Park Community Players and the Cornell College theater department. Most recently she was the assistant costumer for Marry Me a Little. Her first professional show was with Lincoln square theater and she was a member of Steppenwolf's young adult council in high school. Her most recent role was as Zoe in Airline Highway (directed by Leslie Halverson). Meara directed our most recent mainstage show, She Kills Monsters. Meara most recently appeared as the Attendant in The Machine Stops (An Evening of Horror and Suspense 2020).