Saturday, September 10, 4 pm
Join us for our Annual Farewell to Summer Players' Potluck Picnic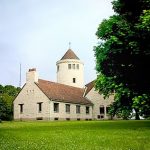 Join us at the Point next Saturday starting at 4 pm.  You'll find us at one of the bonfire pits.  Bring picnic food or drink to share.  We'll wrap up the summer and get ready for the great 2016-17 season that we have in store.  And we'll have a bonfire.
Sunday, September 11, 3-8 pm
Casting & Organizational Meeting for our 7th Annual Halloween Radio Show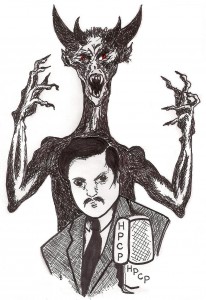 Join us at Augustana Lutheran Church, 5500 S. Woodlawn, from 3-8, the following Sunday, to read for our Evening of Horror & Suspense in the Old-Time Radio Tradition. For this show, we recreate an old-time radio studio: readers use their voices to give you the creeps and a sound effects team creates the live sound effects that bring the story alive.  This is a great show for people who want to be part of the Players but don't have the time to memorize the lines and blocking of a full production.  We try to give everyone who comes a part to play, and we're looking for sound-effects creators and musicians as well as readers.  Join us for this popular Hyde Park tradition now going into its seventh year.