2023-2024 Season
PRESIDENT
Adam Hammond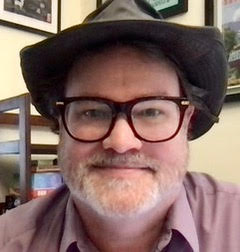 Adam has been with the players since 2010. He has participated in many different production and administrative roles as well as acting a few times, most recently as Dr. Frederick Chasuble in The Importance of Being Earnest. He is a founding member of the Flying Hammond-MacGregors, and he once earned a coveted "Man of Steel" award from HPCP, for learning to weld for a set build.
---
SECRETARY
Leslie Halverson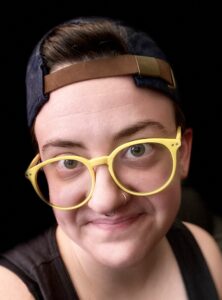 Leslie has been a member of the HPCP for nearly a decade now. She has appeared most recently as Banquo (Macbeth), Everybody (Everybody), and Beatrice (Much Ado About Nothing),  among others. She also adores directing, and has directed Twelfth Night, The Last Days of Judas Iscariot, and Airline Highway with HPCP. 
---
TREASURER
Ron Chafetz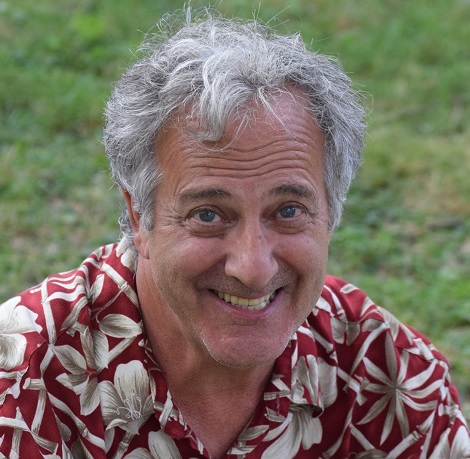 Ron is a longtime veteran of the Shakespeare workshop and appeared in Twelfth Night in 2017 and As You Like It in 2018.
---
Sasha Austin
---
Paul Baker
Paul is the founder of the Hyde Park Community Players and served as President for seven years. His directing credits include: Riders to the Sea, Arcadia, Proof, The Lady's Not For Burning & A Midsummer Night's Dream. Paul has also designed sets for many HPCP productions and appeared on stage in numerous roles, including Sagot in Picasso at the Lapin Agile, the Writer in The Good Doctor, Lord Caversham in An Ideal Husband, and Russ/Dan in Clybourne Park.
---
Robert Carhuayo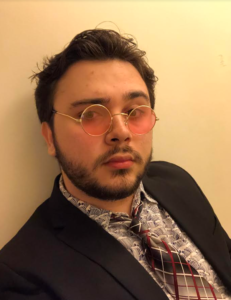 Robert has been a member of the HPCP since 2019, starting off by playing the role of Yusef El-Fayoumi in The Last Days of Judas Iscariot. Other roles he has performed for the Players include Demetrius in A Midsummer Night's Dream, Terry in Airline Highway, Benedick in Much Ado About Nothing, Agis in The Alcestiad, and a Witch in Macbeth. He has also taken part in our monthly Friday Staged Readings, and our annual Evening of Horror and Suspense. He has also participated in sound design, such as for Everybody and Macbeth. His proudest involvement thus far has been directing a mainstage production with the Players: Everybody, by Branden Jacobs-Jenkins. Now, he handles publicity for the HPCP, and looks forward to the next project!
---
Ryan Kacani
---
Meara MacGregor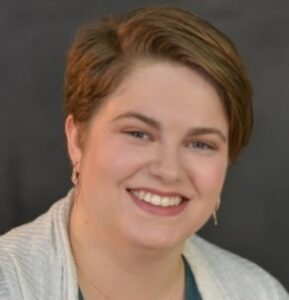 Meara began acting in middle school with HPCP. Since then, she has done a variety of production roles with the Hyde Park Community Players and the Cornell College theater department. Most recently she was the assistant costumer for Marry Me a Little. Her first professional show was with Lincoln square theater and she was a member of Steppenwolf's young adult council in high school. Her most recent role was as Zoe in Airline Highway (directed by Leslie Halverson). Meara directed our most recent mainstage show, She Kills Monsters. Meara most recently appeared as the Attendant in The Machine Stops (An Evening of Horror and Suspense 2020).
---
Dorothy Parsons