Join us for our December Friday Staged Reading via Zoom
Friday, December 4th, at 8:00 p.m.
Boxelder Bug Variations: A Meditation on an Idea in Language and Music
By Bill Holm
Directed by Marilyn Cavicchia,
with Assistant Director Barbara Barreno-Paschall
Music performed & recorded by Bill Hohnke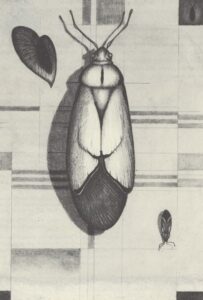 with:
Sasha Austin-Schmidt
Joseph Cavicchia
Ron Chafetz
Corinna Christman  
Chris Chwedyk
Billy Cooper IV
Bill Hohnke
Andrea Holliday
Ruth Kadanoff
Ragan Mozee
Rosina Neginsky
Oroki Rice
In Minnesota, one phenomenon of fall and winter is that boxelder bugs come inside. They don't do much. They're just … there. In 1985, poet and writer Bill Holm used the boxelder bugs in his own house as a jumping-off point to explore small-town life, death, love (and sex!), classical music, and the threat of nuclear war. Join us for an extraordinary evening!
Subscribe to our e-mail list on our homepage, or like the event on Facebook to receive the zoom link to the reading.
"To be alive, and to know it, is everything. Everything."