Let's get to know the new cast members who will bring She Kills Monsters to life on March 13-15 and 20-22!
Name: Fernanda Conrado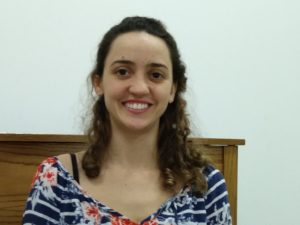 Age: 27
Background: stay-at-home mom of two beautiful kids, 3 -year old boy and 9 month old girl
What inspired you to audition?
I just moved to Chicago three months ago and was looking for something to fulfill my personal goals beside motherhood. It's a great way to make friends and socialize in a new city.
Do you have prior theater experience? No.
What do you like about your character?
I play Evil Gabby. I get to be somebody that I would never be in real life since she's really mean. She's a smaller character but she has an important role in the story.
If you could bring your character alive would you? Would you be friends?
I wouldn't she's too evil. We have enough of these types of people in society that we are trying to get rid of now.
What's been your favorite experience thus far?
Just getting to know everybody and understanding how a play actually comes together from paper to action in presenting a multi-dimensional play.
Interview and Photo by MacZ Zurawski