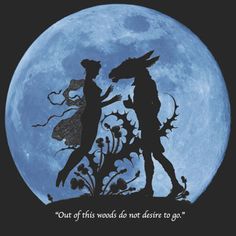 Our 4th annual summer Shakespeare in the Park production is now One for the Ages!
Under the direction of Paul Baker & Laura MacGregor,
these are the fine folks who will be entertaining audiences in July at Nichols Park!   (South of 54th St., between the two park play lots.)
Every evening at 6 pm on the two weekends July 19-21 & 26-28. 
With stage management by Meredith Oglivie,
original music by Bill Hohnke,
costumes by Mary McCarthy & Sarah McCarthy
set design by Adam Hammond,
properties design & execution by Meara Hammond,
and choreography by Shelley DeHosse.
Admission is free! (Donations are gratefully accepted.)
CAST (in order of appearance)
Zander Galluppi – Theseus, Duke of Athens, betrothed to Hyppolyta
Clintina Sanders – Hippolyta, Queen of the Amazons, betrothed to Theseus
Daniel Willens – Egeus, an Athenian courtier, father of Hermia
Marissa Tranquilli – Hermia, loves Lysander, but ordered by her father to wed Demetrius
Robert Carhuayo – Demetrius, in love with Hermia, though once betrothed to Helena
Samuel Dreesen – Lysander, loves Hermia
Analiese Sigelko – Helena, loves Demetrius
Kristin Enright – Peter Quince, the carpenter/Prologue
Derek Miller – Nick Bottom, the weaver/Pyramus
Henrick Nielsen – Francis Flute, the bellows mender/Thisbe
Ron Chafetz – Robin Starveling, the tailor/Moonshine
Maryam Husain – Tom Snout, the tinker/Wall
Samantha Fenno – Snug, the joiner/Lion
Sam Tobias Gray – Puck, a.k.a. Robin Goodfellow, in service to Oberon
Leslie Halverson – Cobweb, a fairy attendant upon Titania and Fairy Union Boss
Ryan Kacani – Oberon, King of the Fairies
Amelia Snoblin – Titania, Queen of the Fairies
Andrea Holliday – Mustardseed, a fairy attendant upon Titania
Heather LaRiviere – Moth, a fairy attendant upon Titania
Dusty Trellis – Peaseblossom, a fairy attendant upon Titania
Allegra Hatem – Philostrate, Theseus's Master of Ceremonies/Fairy
Abdulelah Aljawarneh – Citizen of Athens/Fairy
Douglas Trapasso – Citizen of Athens/Fairy
Zoe Harris – Fairy
Helena Lee – Fairy