Let's get to know the new cast members who will bring She Kills Monsters to life on March 13-15 and 20-22!
Name: Tyler Kaplan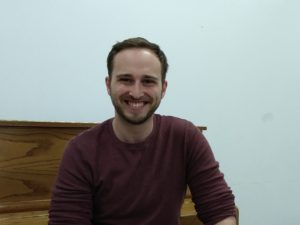 Age: 31
Background: Physician at Rush
What inspired you to audition?
I just recently move to Chicago for work over the summer. I had done a lot of theater in high school and college. I wanted to re-pursue hobbies again. My timing and lifestyle have changed and it was time to get back on stage.
Do you have prior theater experience?
High school and college musicals. I was in Little Shop of Horrors, The Producers, Chicago etc. Mostly musicals. Previous voice lessons in prep for what I really wanted.
What do you like about your character?
My character Miles is very earnest, but he is kind of written in the show negatively. I initially believed him to be a jerk. I crafted it myself to make him more dimensional for the audience. He now has a more robust character.
If you could bring your character alive would you? Would you be friends?
I think he would be fun to hang out with. He's a guy that would like to party and he's a Bro.
What's been your favorite experience thus far?
I think seeing the play come together from just reading the lines to putting the scripts away. You can really see everyone's energy playing off of one another.  The show's entire energy and action are coming alive and becoming multi dimensional like the original structure of the play.
Interview and Photo by MacZ Zurawski