The Year of Magical Thinking, by Joan Didion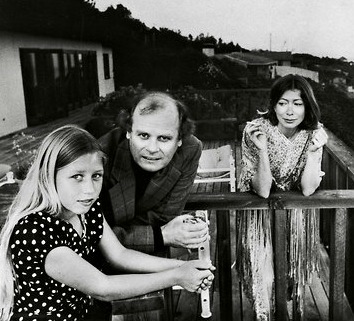 Directed by Paul Baker.
On the evening of December 30, 2003, Joan and her husband John returned from visiting the hospital where their daughter was in a septic-shock coma, and before dinner had begun, John dropped dead.
Joan recorded what it was like to live the year that followed in courageously unsparing detail, first in a memoir, and from that a one-woman play of the same name, The Year of Magical Thinking.
Lauren Miller gives us Joan's words interwoven with original live music composed by Bill Hohnke and performed by Bill and Corinna Christman.
It promises to be a memorable and thought-provoking evening.
At Augustana Lutheran Church, 5500 S. Woodlawn Avenue.  Admission: $5 at the door.